Travel Course: The Budget System
To help keep you within budget it is useful to have a budget system while you travel. What I do is separate the money I am willing to spend in the day from the rest of my money (usually $35 or less). In a notebook I'll write down what I spend my money on and how much it costs. After a few days I am able to compare these daily lists to see if I am overspending on something. If I'm spending too much money on food, I'll make a better effort to cut that expense down.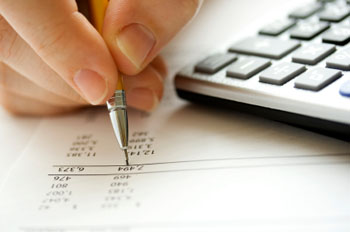 Sometimes it's necessary to spend over my daily budget. When this happens I use a plus, minus rollover system. If I spend over budget then I'll minus that amount from my budget for the next day. If I spend under budget, then I can add that amount to my budget for the next day.
For example: I spend $45 today on normal costs and on seeing the sites. That's $10 over my daily budget. So I take that $10 and minus it from my daily budget of $35. I can spend $25 the next day. On this day I take it easy, only spending money on my hostel, food and some museums. I spend $20. That's $5 under my budget for the day so I add this $5 to my daily budget of $35, which gives me a total spending allowance of $40 for the next day. And so forth.
This system works. Instead of spending all of your money thoughtlessly in a few days on meaningless things, or overspending when it's not necessary and blowing your trip, you'll be able to spread your money out, cut costs and travel longer while doing whatever it is that you want to do.
Travel Course: What To Pack