Travel Course: Participate in Foreign Cultures
Decide to participate in foreign cultures to become a participant of the game instead of sitting on the sidelines. Get to know the people in your area of travel, eat the local food, sleep where the locals sleep and participate in the culture as much as possible. This allows one to have a broader view of the world and opens the door to wisdom and understanding.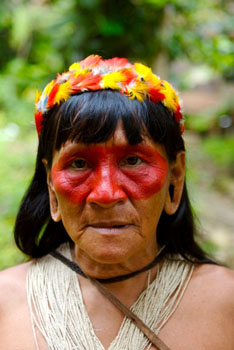 Understanding is the key to true knowledge, and true knowledge comes from direct experience. Textbooks are fine, but they are no substitute for experience; i.e. living. Learning about war in school is light years away from fighting in a war.
To judge others without having experienced their trials, hardships, losses and joys is easy. Try walking a few miles in their shoes and you may change your previous opinions. Participate in the culture's ceremonies, holidays and traditions long enough and you will learn why people do what they do.
Be respectful of other cultures and beliefs, even if you don't agree with them. There is a line between what one wants the world to be and what it actually is.
Go into travel with an open mind. Forget yourself for a while to be open to new experiences. Not only will you learn more about others, but you'll learn a lot more about yourself.
Travel Course: Constructive Conflict