Travel Course: Motels and Hotels
Motels are usually, but not always, more expensive than hostels and cheaper than hotels. Motels are everywhere. In the western countries many are located just off the freeways and along highways. The Latin America motel equivalents are hospedajes or hostales (not to be confused with the dorm-type hostels).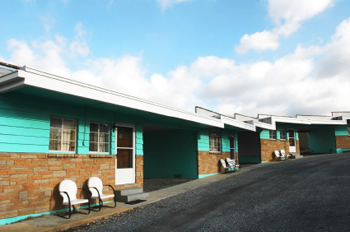 Some motels charge hourly rates and are used for sex only. The motels in Columbia and Brazil are only used for sexual intercourse. These love motels are also common in some East Asia countries. Pay attention to where you're booking a place to sleep in these countries to save yourself an embarrassing moment. If a motel charges an hourly rate, you'll know why.
Motels are basic accommodations that have beds, a bathroom and maybe a television. Some have parking spaces, vending machines and swimming pools. Depending on where you are and how nice the motel is, you could spend as little as $0.50 a night to a couple hundred dollars.
As with most accommodations, the longer you stay the more money you save on room rates. You can also save when a group of people stay in the same room. Children almost always stay for free, so be sure to ask about any discounts.
Hotels can get very, very expensive. Yet, in many countries they are surprisingly affordable. Hotels can cost as little as a few bucks per night, or range into the thousands. When traveling on a budget you will want to avoid hotels in the more expensive countries. Hotels in the cheaper countries can be another sleep option.
Hotels have several different types of rooms. A single room is for a single traveler. The double is for a couple. Twin rooms have two beds, a triple has three (or one double bed and a single), while quads are designed for four people or more. Suites are the most expensive hotel rooms. These mini-apartments are furnished with everything you need, and all the comforts. These are intended for longer stays or for people that have a lot of money to spend. Basically, the more expensive the room, the bigger it is.
Hotels may additionally offer extra services that are included in the price like meals, drinks and discounts to hotel events. Be careful of hidden charges as you'll need to pay for things like phone calls, room service, and tipping is expected.
Hotels Are Rated By Stars:
One and two-star hotels are very basic and classify more as motels. They may include a telephone and a television. These are the types of rooms you'll only want to use to sleep in.
Three-star hotels include all the basics, are nice and comfortable, and probably have a restaurant, internet and perhaps a swimming pool.
Four and five-star hotels are big no-nos for budget travelers (unless you are able to book a room for a steeply discounted price). These are very nice to luxurious, and probably include airport pick-ups and drop-offs, a business center, internet, gyms, swimming pools, spas, restaurants, souvenir shops, room service, massage parlors and many ludicrous luxuries like pillow menus and dog walking services. These hotels usually aren't worth the huge costs.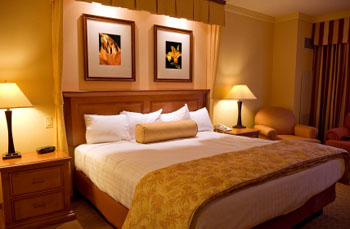 Some Ways To Get Discounted Motel and Hotel Rates:
Search for hotels online, especially at Travelaxe and book early if possible. When booking late search LateRooms
Don't charge anything to your hotel room
Most hotels offer discounts for government employees and those in the military
Children can usually stay with adults at no extra charge. Adolescents may receive a discount
Ask the hotel receptionist if there is a "low-rate" room available. Hotels usually prefer to offer rooms at a discount, rather than leave them unbooked
If you are going to stay for a few days, ask for a discount
When in a group you can get a cheaper rate, plus split the cost with the others
Join the hotel's loyalty program. These membership clubs give bonuses, rewards and extra benefits to their frequent guests
If you get bumped from a flight and the airline didn't give you hotel compensation, then go to a hotel close to the airport and tell them that your flight was canceled. Sometimes you can save 50% on the room fee. Tell them that you want the "Distressed Passenger Rate"
Websites:
Other websites you can check are:
Travel Course: Other Places To Sleep