Travel Course: Planning Vs. Winging It
There are times when planning is necessary, such as before you go on your trip and when getting visas. But many travelers like to make minimal plans and wing as much of the trip as possible.
If your travel plans are too strict you won't be prepared for the unforeseeable. What if a flight is delayed? What if your bus breaks down? What if you want to see something that you just discovered? A strict itinerary does not allow for these things and it can make for frustrations. However, with a loose itinerary, or none at all, you'll be much better prepared for what the world has to offer.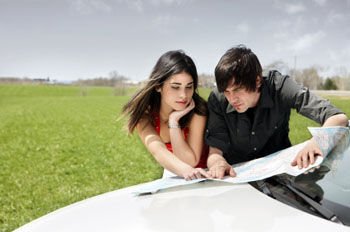 Traveling without an itinerary allows things to occur on their own. Things just happen, almost in a mystical sense. You can find things you never thought existed, meet people who give you the information you are looking for and discover things that can change your life.
Traveling without an itinerary also gives one a sense of freedom; indeed it is freedom. Without an itinerary you can do what you want when you want. You can go where you want to when you want to.
No itinerary. You're the boss. Nobody's telling you what to do. Do what you want to do. Things don't get much better than that.
Travel Course: Keeping In Touch