Lone Wolf Adventure Travel and Adventure Jobs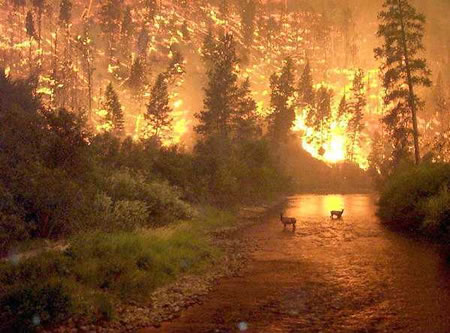 There are many awesome opportunities the world has to offer. Other than spending 8-plus hours a day in a tiny cubicle slaving away at something you hate, there are scores of ways to make money in exciting, adventurous ways.
For many of these jobs you don't need to be young or physically fit. You don't need to have special training, or training that is not easily acquired. You just need to realize that they're there and go and get 'em.
There are jobs that pay you to travel. There are jobs that give you free room and board. There are jobs that take you sailing, horse-back riding, mountain-hiking and to exotic islands. There are even jobs that pay you to dine at fancy restaurants.
The list of exciting travel and adventure jobs that are available to you is almost limitless. You can literally pick and choose what excites you the most. And if in the rare case your dream job doesn't exist - you can create it.
This section of Lone Wolf Adventure gives the details on how you can get a travel or adventure job.
Combine Money Making Strategies: Super-Charge Your Earning Potential
Alaska Fisherman! How to Get A Job In The Alaska Commercial Fishing Industry
eBay Traveler! Sell Your Souvenirs At Online Auctions
English Teacher! Travel the World Teaching English As A Foreign Language
Explorer! Travel, Adventure and Money
Freelancer! How to Work From Anywhere As Your Own Boss
Internet Marketer! Fast Cash and Residual Income From Anywhere in the World
Mystery Shopper! Get Paid to Shop, Eat and Travel
Stock Photographer! Sell Your Digital Pictures

Travel and Adventure Jobs Idea List